A New Approach To Healthcare
At Wellness in Motion Chiropractic, we address the cause of your pain, not just the symptom. We believe that education is a big part of your success. Call today!
Wellness in Motion Chiropractic is located in the city of McKinney TX. Chiropractic is one of the most fantastic healthcare professions, yet only a small percentage of the population is aware of what it is all about. This website is intended to assist you in gaining a fundamental grasp of how our McKinney TX chiropractors may benefit you and your loved ones.
Wellness in Motion Chiropractic
At Wellness in Motion Chiropractic, we address more than simply "pain relief". We look at your body as a whole and address more underlying issues that you may be having. A balanced body is a healing body! We use chiropractic adjustments, auricular acupuncture, and intersegmental traction to help your body heal.
WHAT ARE THE BENEFITS OF CHIROPRACTIC CARE?
Too many individuals believe that chiropractic treatment is only useful for back pain. In fact, chiropractic treatment can be used to treat a wide variety of physical issues, including migraines and headaches, chronic pain, carpal tunnel syndrome, pain from injury or muscle strain, and a variety of other conditions.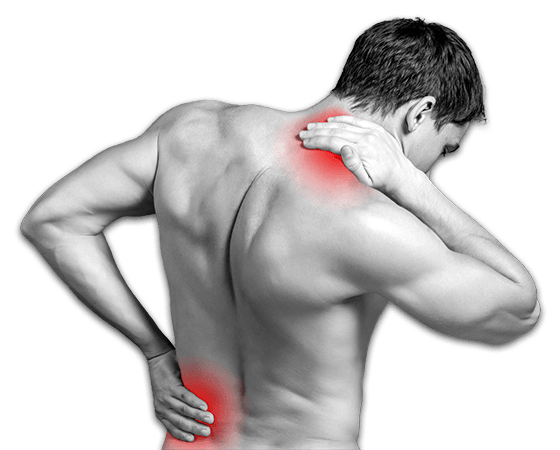 WHAT WE CAN HELP WITH

Chiropractic care can help with a lot, but here are some examples:

Migraines/Headaches
Sciatica
Low Back Pain
Neck/Shoulders Pain
Carpal Tunnel
Auto Injury
Prenatal/Postnatal
Acid Reflux
Sleep Issues
Pediatrics
Wellness/Maintenance
Accidents/Injuries

What to Expect

Day 1 - Information Gathering
On your first appointment, we will take a history, perform exams and tests, take X-Rays if necessary and provide a relief treatment.

Day 2 - Plan of Action
On your second visit, we will go over the findings from Day 1 and introuduce our personilized care plan to you. This will be the first official treatment.

Day 3 - Care
After we have gone over the review of findings on Day 2, Day 3 and so forth will be your treatment days! Read our services page to find out more.

We are in network with Ambetter, BCBS, Cigna, Medicare, SANA, UHC.